As part of the Pacific Agreement on Close Economic Relations (PACER Plus) preparation towards ratification of the agreement, the External Trade Department within the Ministry of Foreign Affairs and External Trade (MFAET) has begun its roll out on its awareness programs for the country.
This follows on the 3 radio programs with SIBC during the past 3 weeks.
On Wednesday 4 September, the awareness team did its first Provincial awareness with the Guadalcanal Province.
More than 26 participants which includes a majority of the current Guadalcanal Province MPAs were present.
Officials from the External Trade Department and Customs did a presentation on PACER Plus and specific session on PACER Plus Rules of Origin.
A presentation on Labour Mobility program was also made.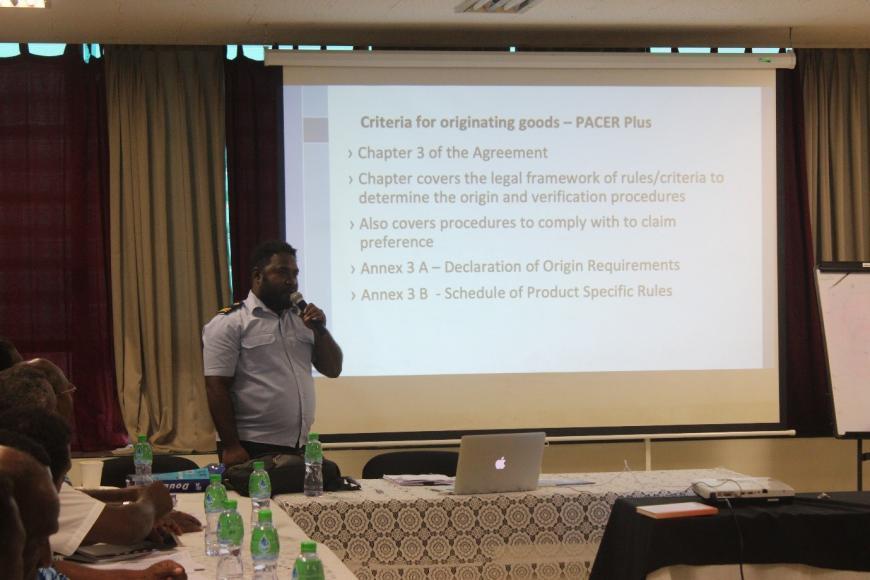 The objective of the awareness program is to ensure that key stakeholders in the country are aware of the PACER Plus and also to understand the issues and complexities that come with the Trade Agreement.
The awareness program also aims to inform stakeholders of the opportunities that are readily available to take advantage of but also the challenges that must be address in order for Solomon Islands to meaningfully participate under the PACER Plus agreement.
The PACER Plus is a comprehensive Free Trade Agreement (FTA) between 14 members of the Pacific Islands Forum and Australia and New Zealand.
It is a Trade and Economic Development agreement that aims to strengthen economic relations with the parties of the agreement.
The agreement includes trade in goods, trade in services, investment and Development & Economic Cooperation.
The Trade Agreement has been negotiated since 2009 and concluded in April 2017.
Solomon Islands amongst 8 other countries signed onto the agreement in June 2017.
The Guadalcanal participants provided positive feedback to the agreement acknowledging that this Trade agreement will be a way forward for Guadalcanal province as they host most of the major infrastructures in the country.
"Guadalcanal Province stands to benefit from this agreement as we already have the international Port and airport at our doorstep.
"Thus I will encourage all you current MPAs who are here today to seriously look into this trade agreement and try to make the most out of it," the Provincial Secretary for Guadalcanal Province Mr. Timothy Ngele said in his remarks.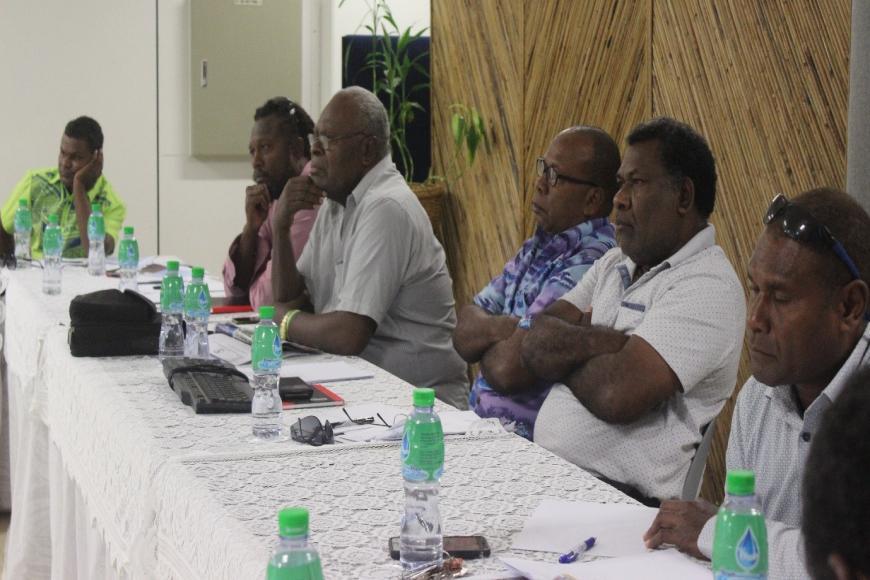 The Director of External Trade Mr. George Tuti in his reply acknowledged Guadalcanal province for availing a very strong and vocal number of MPAs to attend the awareness program.
"Such a big number of MPAs attending this awareness program today (Wednesday) shows that Guadalcanal province is serious in understanding the PACER Plus agreement and I must thank you for the concerns and comments you have raised today," the Director said.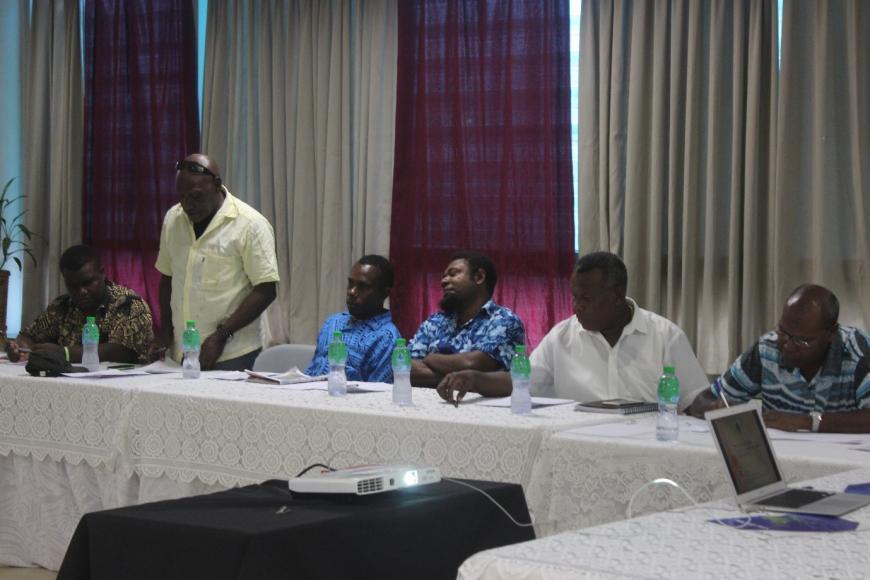 Meanwhile as part of the program the awareness team will be visiting Malaita province next week to carry out a similar program.
The team will be visiting all the nine provinces as part of the awareness program.