The Solomon Islands government has launched its first ever-national trade portal.
The trade portal is one of Solomon Islands obligations under the PACER Plus agreement, which the country signed in June 2017.
Under the PACER Plus agreement, Solomon Island as part of its transparency obligation is required to publish its trade procedures and legislations for ease of reference for the private sector and also the wider public.
The Trade portal is a web-based system that makes all cross-border trade regulatory information available for Traders and investors to comply with.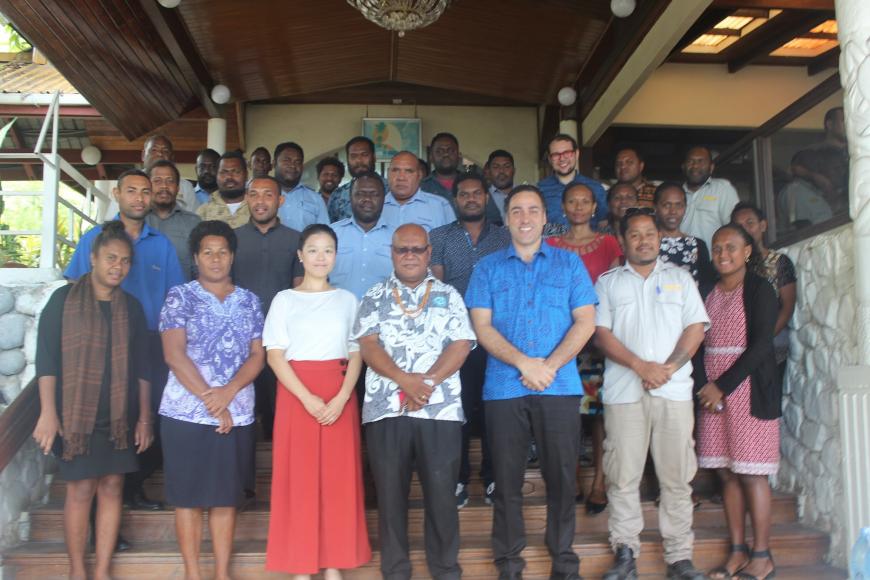 Speaking in front of more than 20 representatives from government line ministries to launch the Trade Portal, the Trade Commissioner within the Ministry of Foreign Affairs and External Trade (MFAET) Mr. Joseph Ma'ahanua said that the Trade Portal is of very great importance for traders, government officials and investors seeking information on trade related information under PACER Plus and is vital to help boost trading opportunities for the Country.
"The Trade Portal is designed in such a way that all information regarding exporting and importing to Solomon Islands can only be found in one place.
"In other words it is a platform, which will act as a "one stop shop" whereby traders could easily find the information that they are looking for – either to trade (import/export) or to invest in the country," the Trade Commissioner said.
Trade Commissioner Ma'ahanua also took the opportunity to thank the New Zealand and Australian Government for financially supporting the development of the Trade Portal.
He also thanked the United Nations Conference on Trade and Development (UNCTAD) who were instrumental in offering their technical expertise to have the Trade portal up and running.
After the launch, UNCTAD officials were also able to conduct presentations to guests on what the trade portal was all about.
Meanwhile as part of the launch, officials from several key line ministries have been attending a weeklong training on how to use the Trade Portal.
The Solomon Islands Trade Portal is now live and can be accessed on the website: Solomon Islands Trade Portal