"The PACER Plus trade agreement is one of the important trade agreements for Solomon Islands once it comes into force".
These were the sentiments from the Director of External Trade Mr. George Tuti while giving his presentation during a PACER Plus awareness program to Tulagi, in the Central province on Tuesday 15 October.
The Pacific Agreement on Closer Economic Relations (PACER Plus) is a comprehensive free trade agreement between 14 members of the Pacific Islands Forum (PIFs).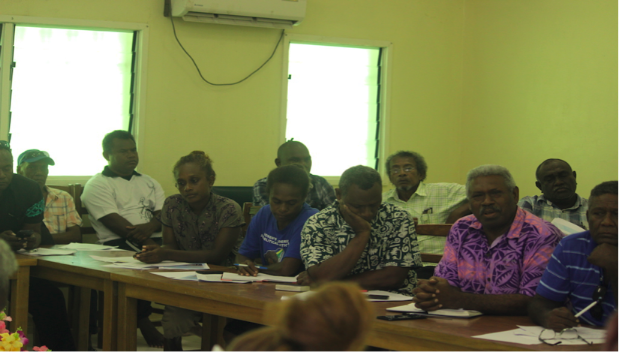 Solomon Island was amongst the first countries to sign on to the trade agreement in June 2017.
Since signing on the agreement Solomon Islands is yet to actually ratify the PACER Plus.
As part of its preparations to ratify the agreement the Government through the Ministry of Foreign Affairs and External Trade (MFAET) is currently carrying out awareness programs to all nine provinces to inform people about the Trade Agreement.
The awareness program also aims to inform stakeholders of the opportunities that are readily available to take advantage of but also appreciating the many challenges that must be address in order for Solomon Islands to meaningfully participate under the PACER Plus agreement.
Central Province is the sixth province for the PACER Plus team to conduct an awareness program in. The last province was Makira.
The PACER Plus agreement includes trade in goods; trade in services, investment, Development & Economic Cooperation and Regional labour Mobility.
Under any Free Trade Agreement like the PACER Plus, the parties reduce duties and other regulations of commerce that restrict trade.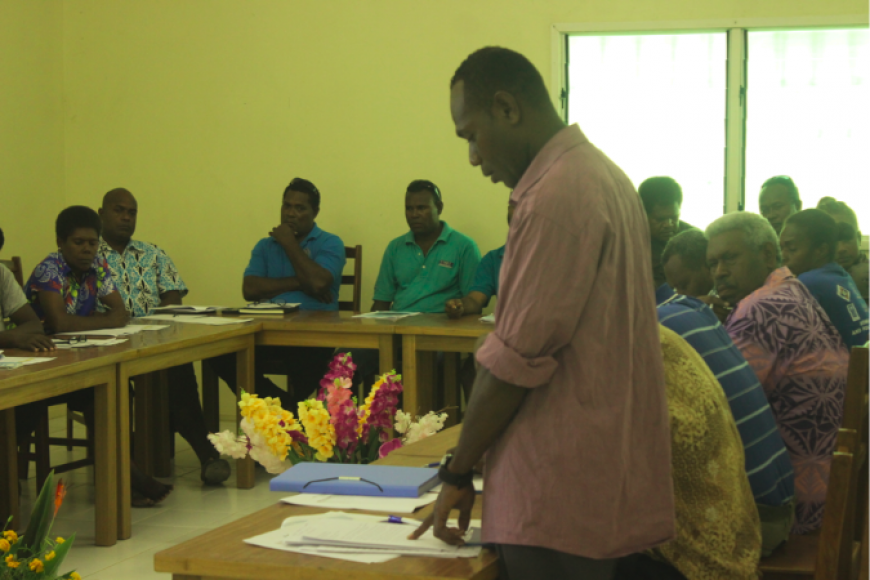 PACER Plus Agreement has been negotiated since 2009 and was concluded in April 2017.
The awareness program that was held at the Provincial conference room was attended by more than 30 participants and included vital discussions between the presenters and the participants.
Participants from the province, which included the Deputy Premier and the Speaker, raised many key questions, which was what the awareness program was all about.
Specific presentations on the Rules of Origin (ROOs) and the Labour Mobility program were also done during the program.
After Central province the team will head to Western, Isabel and Rennel & Bellona to conduct similar programs there.
///////////