The signing of the Exchange of Letters for the 2023 Pacific Games Stadium Project was held on 15th April in Honiara, between the Minister of Foreign Affairs and External Trade, Hon. Jeremiah Manele and China's Representative, Chargé d'affaires, Yao Ming.
Through much consultations, both governments are pleased to be moving forward with such arrangements. The signing signifies the launch of the project which is a successful landmark event for the partnerships between the two countries.
In accordance to the agreement, the cost of the work towards completing the stadium will be covered by Grant Aid provided by the Chinese government. The project includes a national stadium with a sitting capacity of 10,000 people, aquatic center, tennis court, a new replacement track and field with 4 practice lanes, a large multi-purpose hall and an office and administration block to be used at the games. Additionally, the government of Solomon Islands is also committed to support the project through its own budget.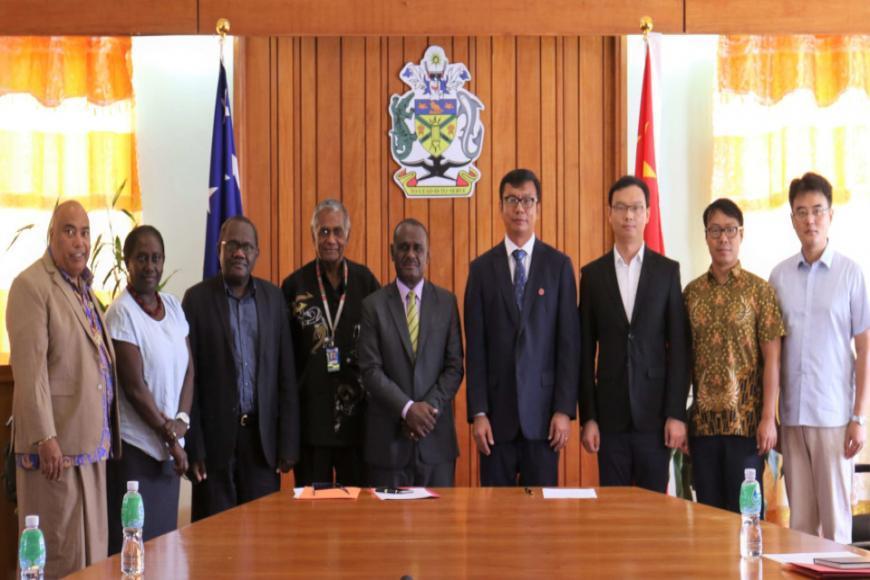 Chargé d'affaires Ming expresses his government's commitment to support Solomon Islands. He emphasized that we have witnessed the commitment by President Xi. A small step today, but big step for the relationship between the two countries.