The Solomon Islands High Commissioner to Fiji, His Excellency William Soaki joined the Fiji Acting Deputy Commissioner of Police, Itendra Nair, Deputy Secretary for Foreign Affairs, Esala Nayasi, and members of Diplomatic Corp to launch the Pacific Islands Chiefs of Police (PICP) five year Strategic Plan early this month in Suva.
The 2020-2024 Strategic Plan maps out the institutional plan with a mission to improving policing across the Pacific region to create a safer Blue Pacific together.
The official launch was conducted virtually and was witnessed by the PICP Secretariat from Wellington, New Zealand, representatives from the Ministry of Foreign Affairs, Ministry of Defense, Fiji Police, including donor and community partners.
Like the Pacific Island Forum's new regional security declaration, the Boe Declaration on Regional Security, this strategic plan draws on the power of the collective: enabling Pacific island countries to draw on the strength of the collective group to achieve outcomes that could not be achieved individually.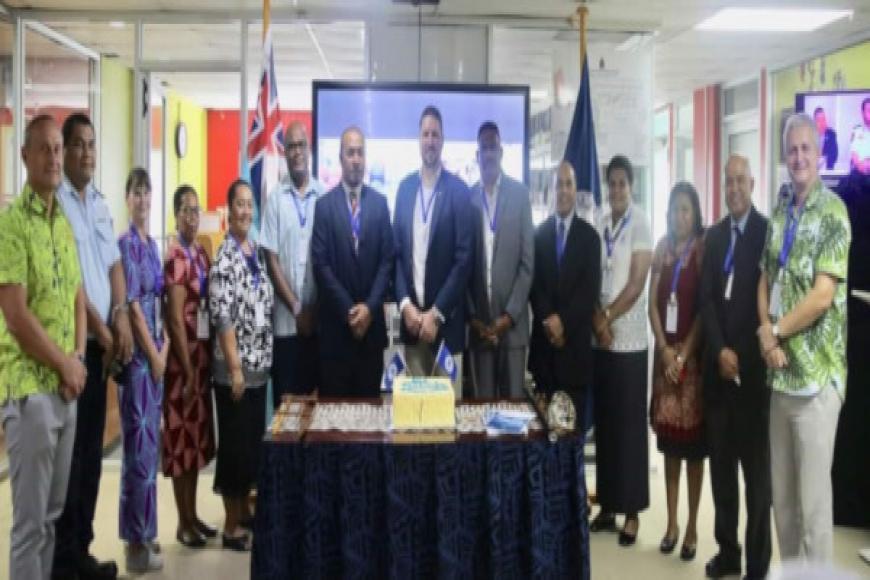 The strategy outlines goals and actions for members to enhance their policing institutions, leadership and capability to tackle offending and harm more effectively in their own jurisdictions, as well as across the region.
The PICP is one of the oldest regional bodies in the Pacific. Formed in 1970, the first meeting of Police Chiefs was held in Suva, Fiji. Over the past fifty years membership has grown to now include 21 Pacific nations represented by their Police Commissioners.
The legacy the previous Chiefs created has enabled Police leaders to work collectively for the past 50 years.
Fiji is the current Chair of Pacific Islands Chiefs of Police (PICP). Fiji received the chairmanship during the PICP virtual conference on 11 August 2020. Solomon Islands was represented at the conference by Police Commissioner Mostyn Mangau.
// Media Release from SI High Commission - Fiji